Septette
Orfeo • 1 CD • 67min
Order No.: C 762 141 A
---
Composers/Works:
J.N. Hummel: Septet No. 2 C major op. 114 (Septett militaire)
J.N. Hummel: Septet op. 74 for Oboe, French Horn, Viola, Violoncello, Double Bass and Piano

Artists:
Florian Uhlig (Klavier)
Consortium Classicum (Ensemble)
Dieter Klöcker (Leitung)

Johann Nepomuk Hummel - Septets
For several decades now, the Consortium Classicum has been recognized as one of the outstanding chamber ensembles with a variable formation. This is proven once again by the present recording of piano septets by Johann Nepomuk Hummel (1778–1837), in which the founder of the Consortium Classicum, Dieter Klöcker, participated before his death in 2011. The pianist in each of the septets is Florian Uhlig.


C 762 141 AIt should not surprise us that combinations of seven instruments should have inspired the imagination of so many composers after Beethoven.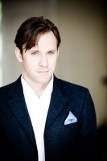 Florian Uhlig
Foto: Marco Borggreve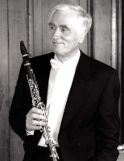 Dieter Klöcker
Foto: PrivatarchivThey included Hummel, an important representative of the generation of composers situated between Viennese classicism and Romanticism. While still a child he was fêted throughout Europe for his skills as a pianist. His teachers included both Mozart and Haydn (it was Haydn who had recommended him to a post at the Esterházy court), and he would later be in demand as a teacher himself. He also became friends with Beethoven. Hummel's compositions display an almost boundless formal variety (the symphony was the only genre he ignored) and his chamber works too are extremely diverse. Hummel's two septets are perfect examples of the scope of his musical invention. His Great Septet in d minor op. 74 "omits" the violin, but its colour palette is instead enriched by the bright tone of the flute and oboe. The horn, viola, cello and double bass are responsible for the melodic, songlike nature of the work, and are in this aided and abetted by the graceful piano part. The catchy closing rondo is particularly memorable. The Grand Septet in C major (The Military), op. 114, begins on the other hand with a concise "trumpet call" (which actually does not really sound martial at all) that reappears throughout the movement and through all the registers of the different instruments; these again include the piano, flute, cello and double bass, but this time also the violin, trumpet and clarinet. The last of these is played here by the ensemble's "spiritus rector" of so many years, Dieter Klöcker. His colleagues match him here in their good humour, their technical brilliance and their love of musical detail – qualities that this new recording possesses from the very first note to the very last.
---
| | | |
| --- | --- | --- |
| | move to consequent order no. | |
ORFEO
ORFEO D'OR